15T/D Rice Processing Machine for Burkina Faso Customers
Time:2022-09-08
Today, Burkina Faso customers came to our factory to examine our 15-ton/day rice mill. After we picked them up from the airport, we went directly to our production plant. Then we visited our factory's display workshop, processing workshop, and spare parts warehouse together, and introduced them to our rice production machines. After the visit, the customer was very satisfied. After discussing some details, we signed a purchase agreement. The customer told us that if this machine is used well, the next time it will use a larger output model, and hope that we can cooperate for a long time.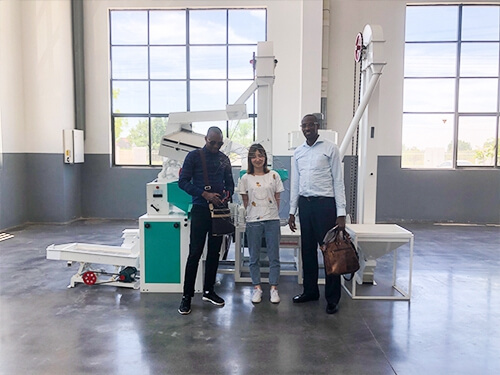 This 15T/D Rice Mill Machine is a small auto rice mill plant with economical design and high technical skills. It is a complete rice processing plant that contains a rice huller machine, paddy rice separator machine, rice mill machine, and broken rice grader machine. Besides, it uses the elevator to connect them and to make the whole line complete and automatic work. And, the rice color sorter, rice polisher, and rice packing machine can be added according to the client's needs.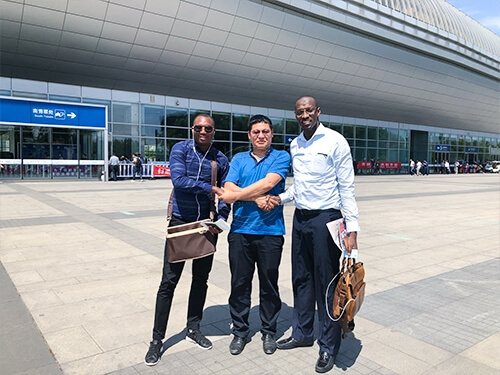 Make a Quick Inquiry Now !
For this 15ton per day auto rice mill machine, it can make continue work. The users just feed the paddy into the hopper and then operate the rice mill machine with the control box for different machine work is Ok. High working efficiency automatic working compact structure easy to operate and maintain.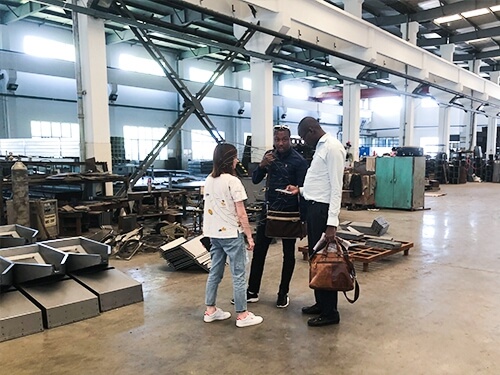 Each Rice Processing Machines Function in Rice Mill Plant:
(1) The feed hopper: used to feed the paddy rice into the destoner to keep other machines working. If to reduce the labor force, can use a grain suction machine.
(2) Rice destoner: to remove the stone and impurity from paddy rice, which can guarantee the machine work safely.
(3) Rice huller: remove the husk from paddy rice, then get brown rice. it is a rubber roller, with low broken rice, and a high hulling rate.
(4) Rice husk separator: to separate the brown rice hulled well from paddy rice not hulled. well hulled brown rice into a rice mill machine. not hulled paddy rice can be returned to the rice huller for hulling once more.
(5) Rice mill machine: sand rollers, to make the brown rice more white. with a low broken rate, and high yielding rate.
(6) Rice grader machine: to separate the broken rice from the good rice. which makes the white rice good appearance.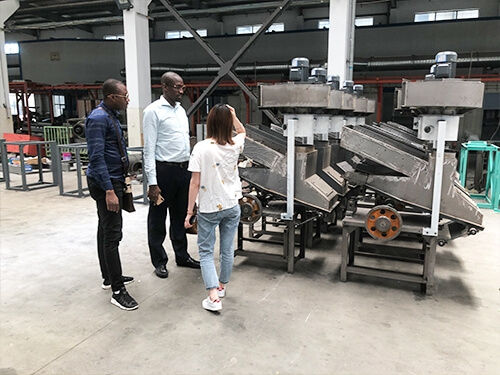 Make a Quick Inquiry Now !
Hongjia Grain Machinery Equipment Co., Ltd. was established in 2000. It is a professional manufacturer and exporter of rice mills, rice processing machines, rice processing plants, rice processing plants, paddy parboiling plants, etc. We can provide a unique overall layout design, customized rice mill products, and installation services for the rice mill production line according to the different needs of customers and site conditions. It combines technology, manufacturing, and sales in one.
If You Are Ready to Start a Rice Milling Business, please contact us for the Rice Milling Machine. We Can Provide Professional Design and Comprehensive Guidance According to Your Needs. Get in touch with us now!

Welcome Contact Us!
Hongjia Grain Machinery Co., Ltd
Email: info@ricemillplants.com
Phone/Whatsapp: 0086 13196770111