6 Sets 25T/D Rice Mill Plant for Nigeria Customer
Time:2022-08-29
Today, when a new chapter is about to begin in 2021, 6 sets of 25T/D rice processing plants are being loaded and shipped over time. These 6 rice processing machines are going to our Nigerian customers.
This customer is a very professional distributor of milling machines, and within a week of contact with our company, he immediately placed an order for 6 sets of rice milling machines. Through contact with our company, we have expressed great recognition for our professionalism. We will maintain long-term cooperation in the future.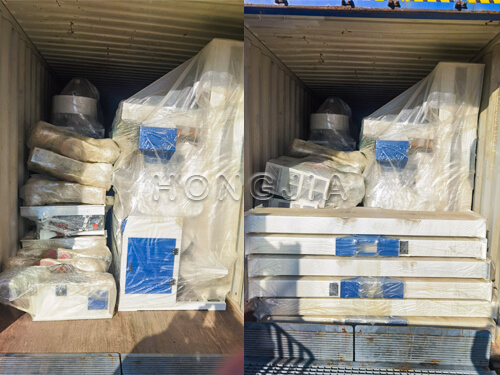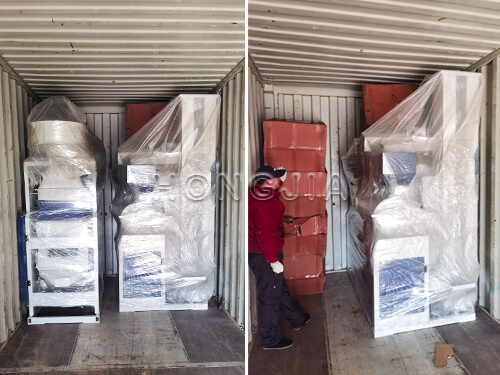 Make a Quick Inquiry Now !
This modern design 25T/D Rice Milling Plant is economical using a complete rice processing machine with a capacity of 1100-1350kg per hour of white rice. It contains a rice de-stoner machine, rice huller machine, paddy rice separator machine, rice polisher machine, and rice mill machine. This type of rice mill plant can satisfy many clients' needs, and the color sorter machine and packing machine can be added to the following needs.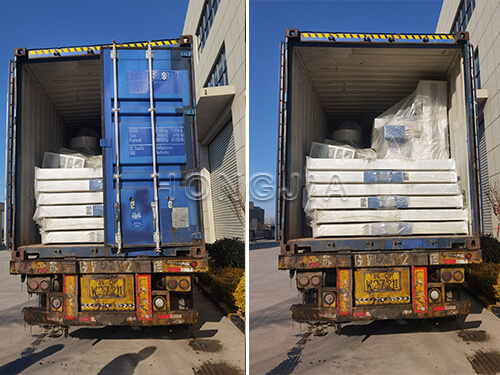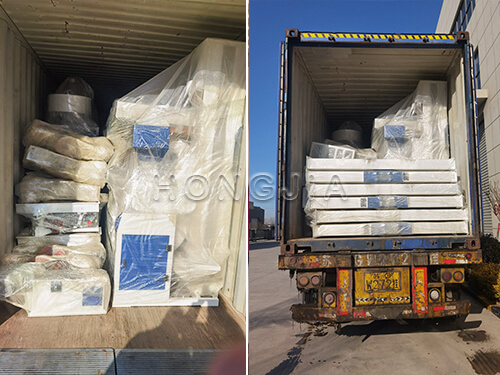 An automatic working rice mill plant, with a control box to control well, convenient to operate, and easy to maintain, final white rice products also can be made with high working efficiency. 
Make a Quick Inquiry Now !
Hongjia Grain Machinery Co., Ltd. was established in 2000. It is a professional manufacturer and exporter of rice mills, rice processing machines, rice processing plants, rice processing plants, paddy parboiling plants, etc. We can provide a unique overall layout design, customized rice mill products, and installation services for the rice mill production line according to the different needs of customers and site conditions. It combines technology, manufacturing, and sales in one.
If You Are Ready to Start a Rice Milling Business, please contact us for the Rice Milling Machine. We Can Provide Professional Design and Comprehensive Guidance According to Your Needs. Get in touch with us now!

Welcome Contact Us!
Hongjia Grain Machinery Co., Ltd
Email: info@ricemillplants.com
Phone/Whatsapp: 0086 13196770111